Yet another nail look inspired by fashion :) and this time by "fashion" I mean an Elie Saab dress from their Spring collection that dates back to 2011.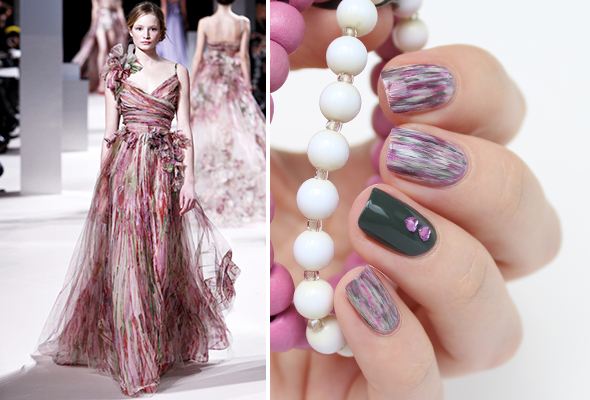 As you can see, I didn't copy the dress itself, but only its color palette.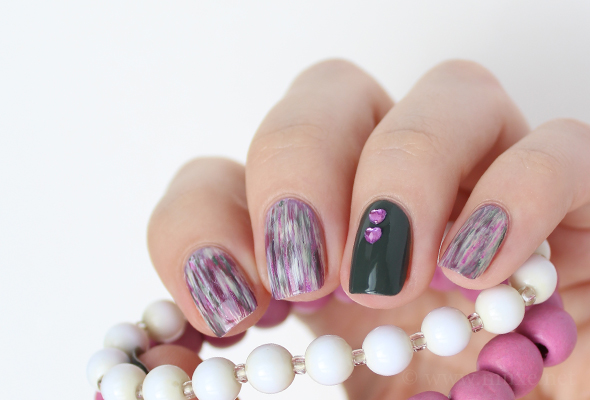 Here are the products I used:
OPI My Vampire is Buff – off white base
IsaDora In the Army – dark green
Acrylic paints
Wide nail art brush
Heart shaped rhinestones
Clear glossy top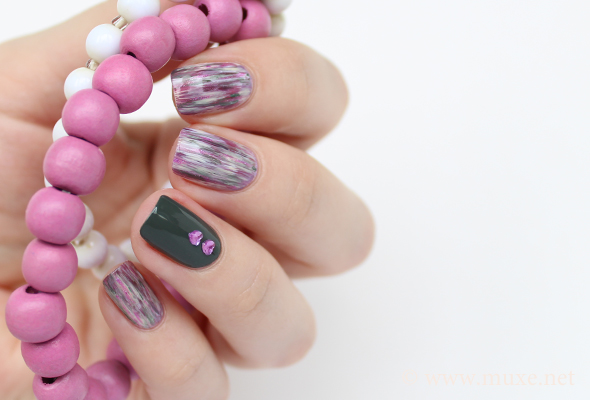 I hope you liked the dress and my dry brush nails :) and now I'm off to bed as I'm already falling asleep :)
See you soon! ♥
You can follow any responses to this entry through the RSS 2.0 You can leave a response, or trackback.