Fashion inspired nails: Christian Dior Cruise 2015
August 8th, 2014 | Posted by in
Fantasy
As the title says, today's nail look was inspired by a Dior dress. I liked the classic color combination used on the dress, and I thought the colors will look bright and summer-y together on my nails :)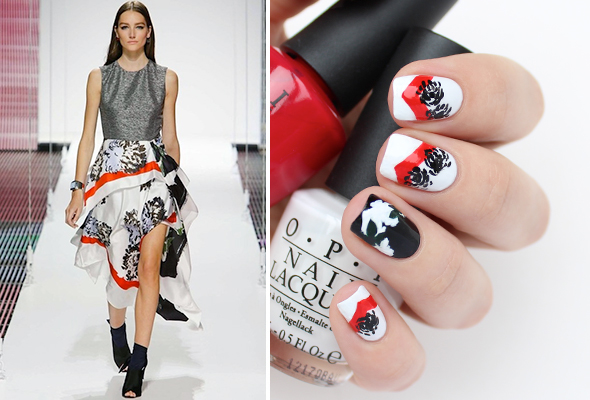 The Dior outfit is amazing, I like everything about the look beginning from the skirt to the black peep-toe boots… especially boots! :)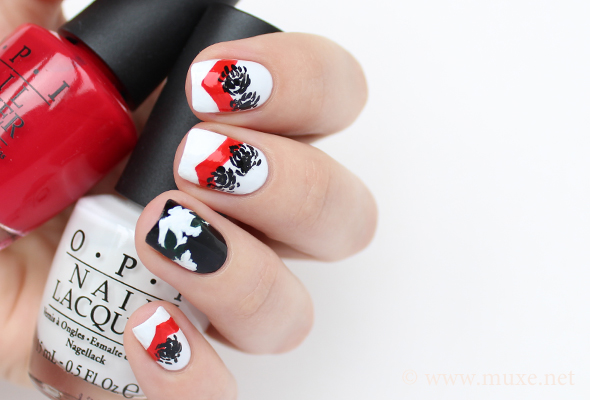 For the Dior inspired nails I needed:
OPI Alpine Snow – white base
OPI Color So Hot It Berns – red stripes
Black acrylic paint
Clear top coater
You can also see grey in the dress color combo, but I decided to keep the design as simple as possible, skipping the grey accent part.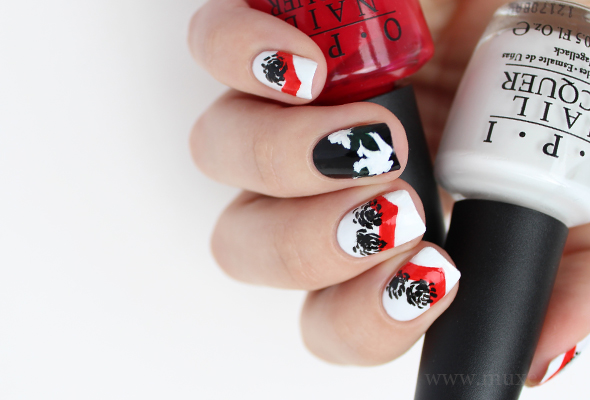 That's it :) Thank you for looking! xxx
You can follow any responses to this entry through the RSS 2.0 You can leave a response, or trackback.