As I promised I'm continuing with fashion inspired nail designs. Today I'd love to show you a french manicure inspired by a Chanel lace dress with fur add-ons from their Resort 2012 collection.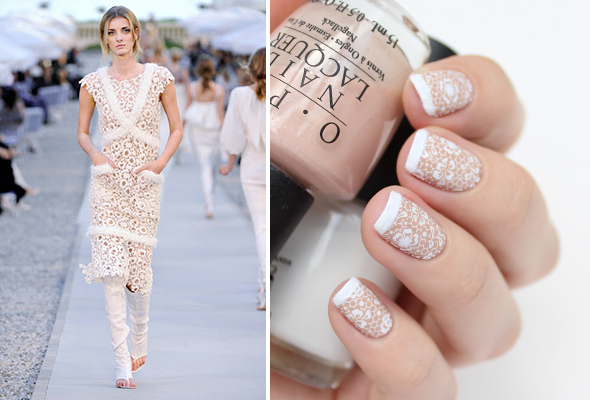 The dress has a romantic sheer feel, and I wanted to create the same look for my nails.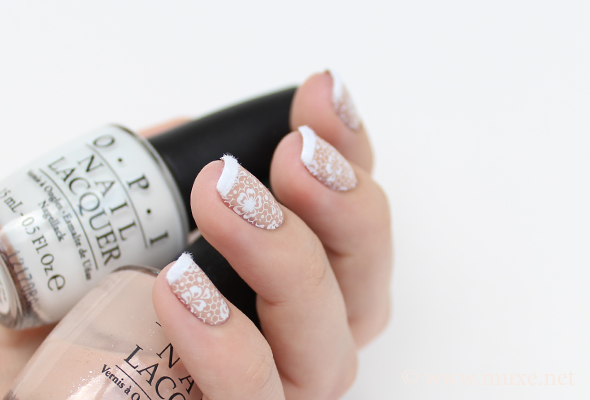 First I painted my nails nude and waited for them to dry. Next I applied lace water decals on all my nails and sealed the design with a clear top. Then I painted the tips white to do french. When the white polish was still wet, I dipped my nails into white flocking powder and voila! I got laced french nails with fur tips :) The flock is not very visible in the pics, so here's a close up of the french: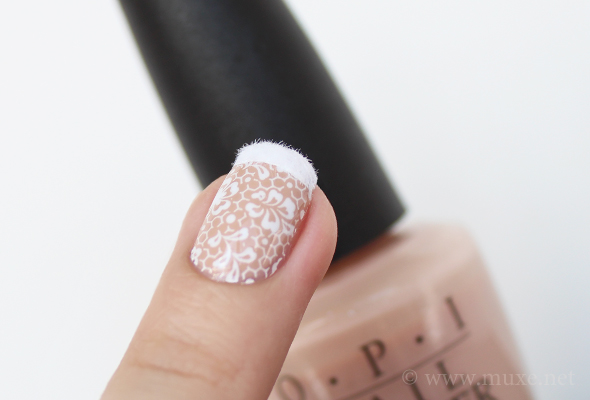 Overall, for the laced french nail design I needed:
OPI Canberra't Without You – a nude nail polish with tiny silver shimmer
OPI Alpine Snow – white creme
White lace whiter decals
White flocking powder
Clear top coater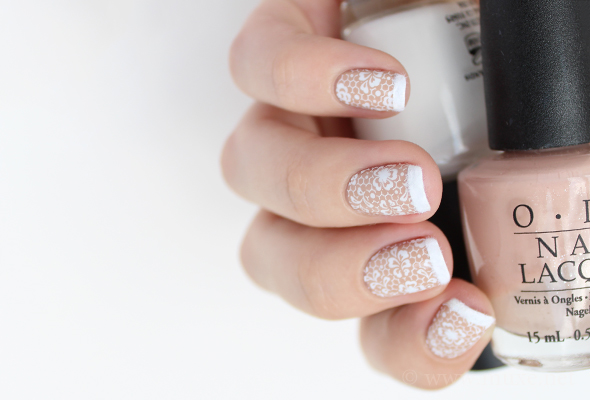 That's it for today :) Fashion inspired nail designs are to be continued :)
You can follow any responses to this entry through the RSS 2.0 You can leave a response, or trackback.