The 3rd manicure from the Fashion inspired nails series I started last week. Today it's Carolina Herrera dress from their Fall 2013 collection.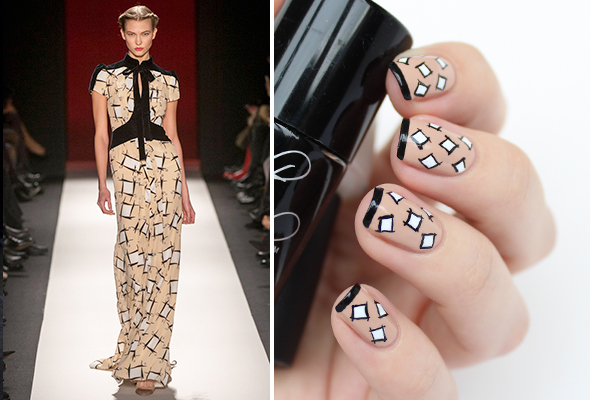 I started with a nude base, on which I painted white squares and outlined them using a thin nail art brush and a black nail polish by Cult Nails. Black french tips are also done with the black polish.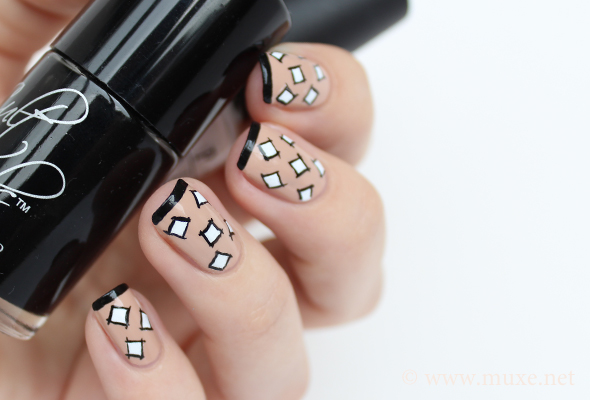 For the design I needed:
Lumene Small Island – a nude creme nail polish (applied on naked nails)
Cult Nails Nevermore – my all-time favorite black creme
White acrylic paint
Clear top coater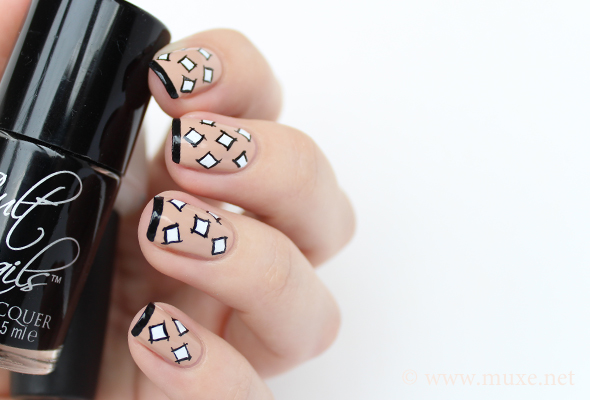 Thank you for looking! :)
You can follow any responses to this entry through the RSS 2.0 You can leave a response, or trackback.