Young Turks is a perfect example of the fact that some nail polishes should be left alone. I often add nail art when I do swatches, but today's polish doesn't need any "decorations" as it's stunning on its own!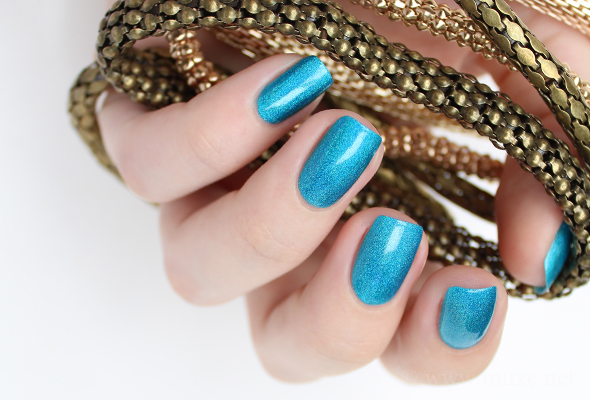 I got this blue holo from LLarowe online shop of indie nail polishes. Young Turks belongs to the CBL Spring 2014 collection, and the color is officially described as a "bright turquoise holo that dries semi matte".
The name of the polish is written on the bottom label: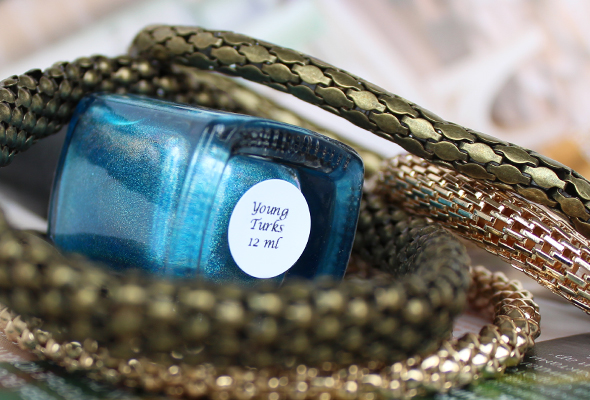 I think this CBL is one of the most amazing and vibrant blue/turquoise colors in my collection, and why I like it even more is because it has a super strong holo effect. Here's a macro to show you how much depth and saturation the color has (even in the shade!):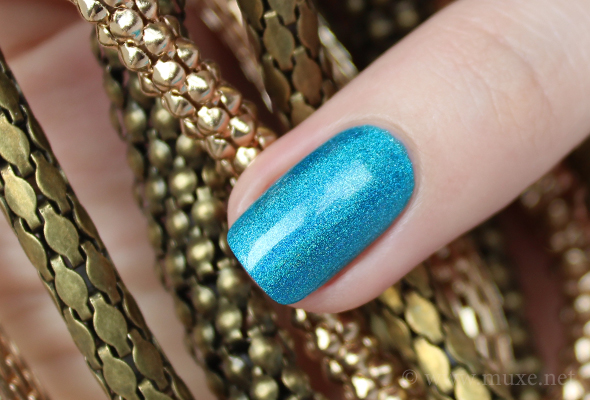 In other words it's a must have for all blue/aqua nail polish lovers, and for those who love holography. I heard Young Turks often sells out in mere seconds after restock which only proves its beauty. If you are interested to try the holo, you can find it at LLarowe web store here. The price is $12 per bottle, and as of now I see that there are only 3 bottles left in stock :)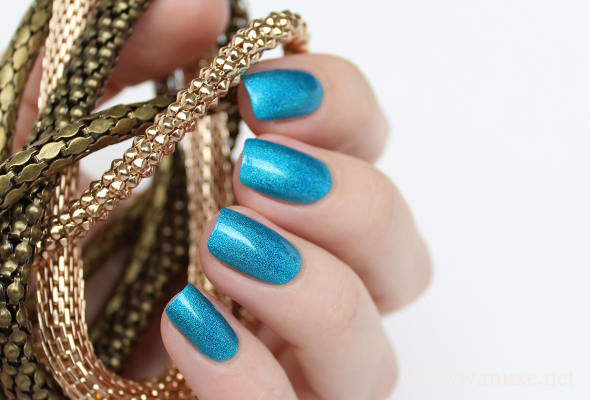 Thank you for looking! See you ♥
You can follow any responses to this entry through the RSS 2.0 You can leave a response, or trackback.