The theme of the day at the OMD2 is Roses, and here's my attempt at creating an easy floral nail art featuring the beautiful red flowers: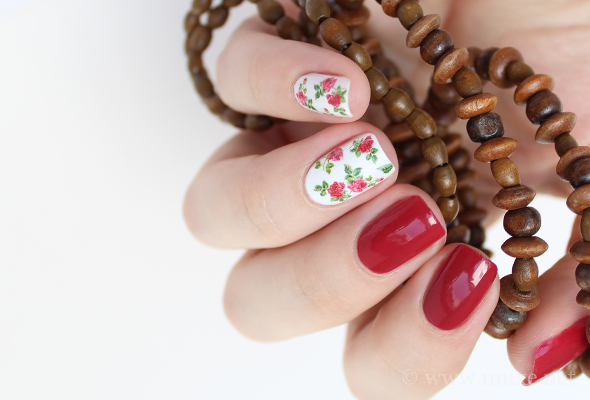 I painted my nails with two OPI cremes (Alpine Snow and 20 Candles on My Cake) and as for the floral pattern I used vintage roses water decals that I bought at the local beauty store.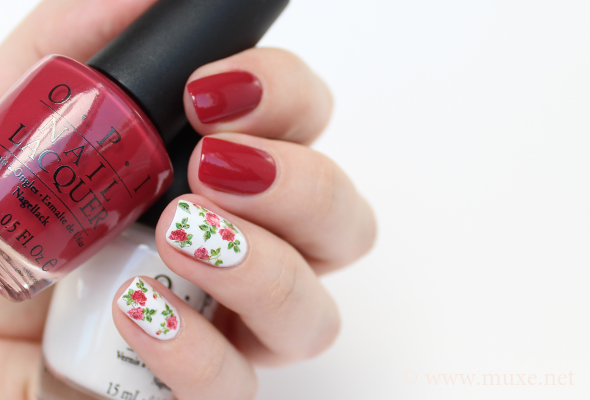 I wore the manicure for 2 days, pairing it with blue jeans and a simple white vest top :) Here's a pic of both hands, this time the right one being in focus: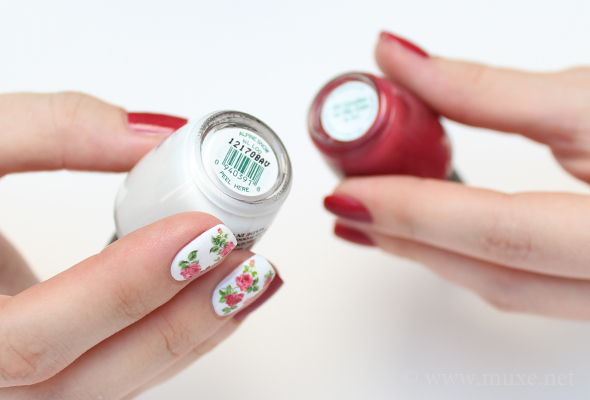 That's it for today :) Thanks for looking!
You can follow any responses to this entry through the RSS 2.0 You can leave a response, or trackback.