Fashion inspired nails: Moschino Spring 2013
July 29th, 2014 | Posted by in
Love & hearts
I've been spotting many fashion inspired nail designs lately, and to be in trend so to say, I did a few "fashionable" manicures :) Today I'll show you the first one inspired by a short doll-like Moschino dress from their Spring 2013 collection.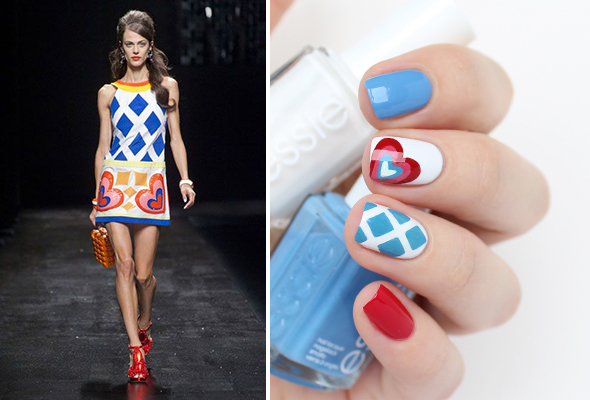 This will also be my entry for Day 30 of the OMD2 Nail Challenge (the theme of the day is Fashion Inspired).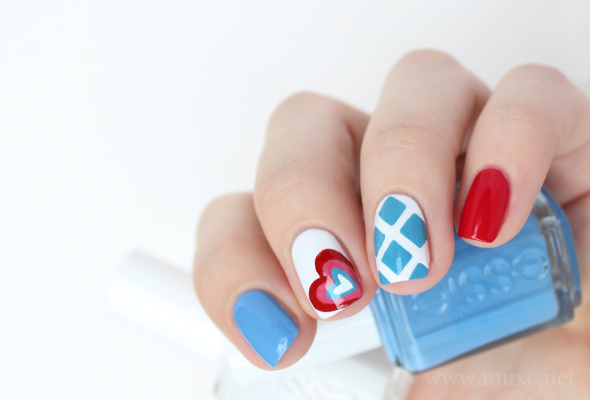 Here's the list of nail polishes I needed for the Moschino dress manicure:
Essie Lapiz of luxury – blue creme
Essie Blanc – white creme
OPI Color So Hot It Berns – classy red nail polish
Acrylic paints
Clear glossy top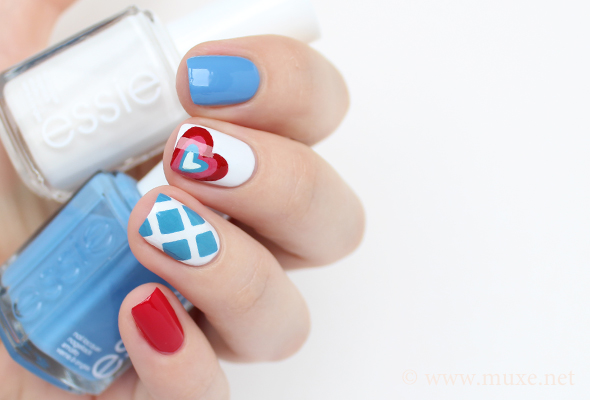 Like I said, I have a few more fashion inspired nail designs to show you in the near future :) and for now thank you for looking! See you xxx
You can follow any responses to this entry through the RSS 2.0 You can leave a response, or trackback.