Ok, this turned out to be either a very late or an extremely early nail design for Halloween… I know, I know, I'm always in time! ><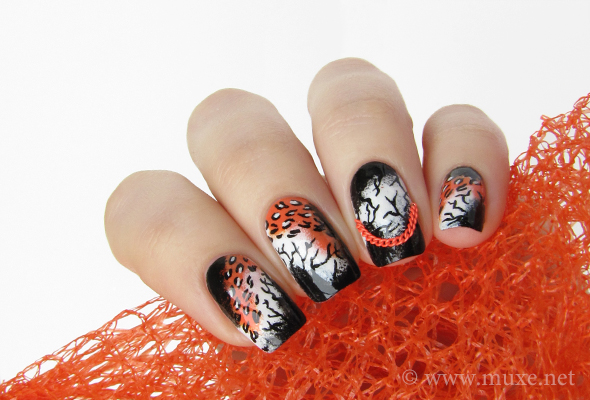 I got this orange nail art chain from Born Pretty Store a while back. Its color didn't leave me many possibilities of combining it with other colors, so I chose a traditional Halloween-ish combination of black, white, and orange. Then again, the trio of colors was screaming for leopard print – that's how I ended up with the design.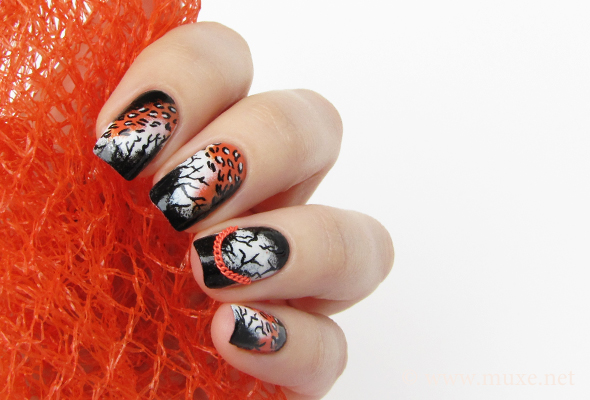 The metal chain is 50cm long, and it's pretty thin – see for yourself in the picture below. I was expecting it to be wider, but its width was a good surprise.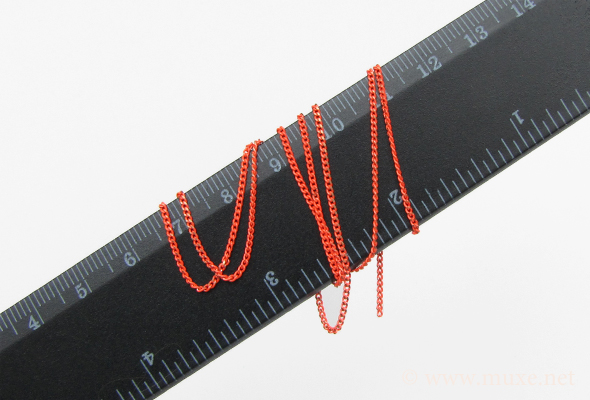 The base color here is OPI Alpine Snow, which is a white creme nail polish. Gradient sponging is done with OPI Atomic Orange and Cult Nails Nevermore (a highly pigmented black). The leopard print and tree branches are painted with acrylic colors.
I cut a small piece of the chain using small cutting pliers, that Dennis usually uses to cut all kinds of wires when soldering. The chain was easy to cut with the pliers, so I think regular scissors would do the job too. I stuck the chain to the accent nail with a clear top coater and that was it, not any harder than applying rhinestones or studs.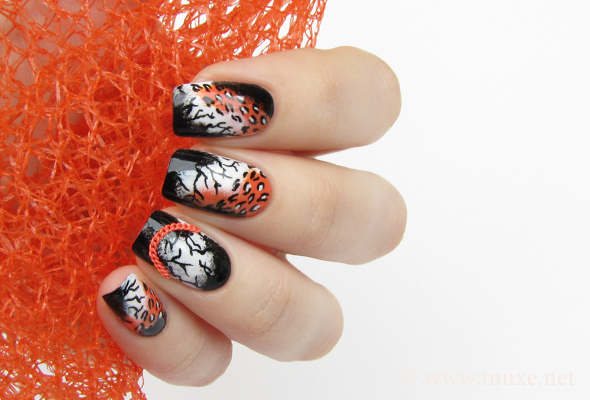 Nail art chains come in different sizes and colors, and they are fun to decorate your nails with. If you would like to try a chain nail art, have a look at Born Pretty Store assortment of colourful 3D chains, the one I used for the leopard print design is here. This 50cm metal nail art chain retails for $2.35, and with the code MARIX31 you'll get 10% off the price. The shipping is free worldwide :)
Thank you for looking! See you soon ♥
*One of the products was sent to me for review
You can follow any responses to this entry through the RSS 2.0 You can leave a response, or trackback.