Today's manicure is for those who are already tired of all the red and white decorations around us in the past few weeks. Valentine's Day nails can be done in soft pastel colors instead of bright red shades, you just need to add some love and hearts :)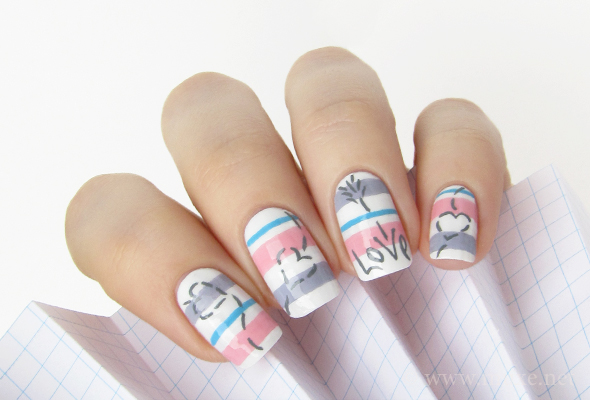 This nail design reminds me of my school years when everything was so sweet and romantic, and so not serious! Hearts and arrows drawn in the math notebooks (I never loved math) and accompanied with the "love" word written in all possible fonts.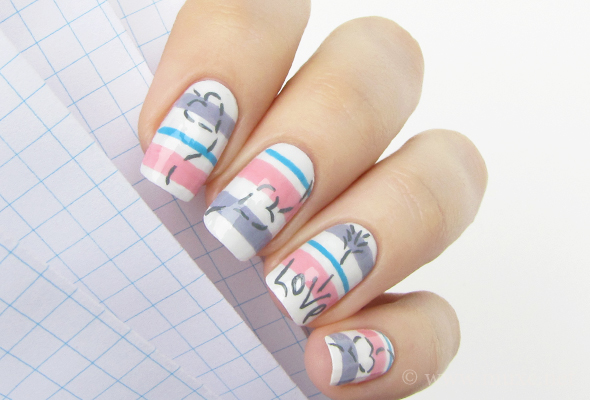 For this Valentine's nail design I used OPI Alpine Snow for the white background, and then I draw stripes and hearts, and spelled "love" on my nails with light pink, grey and purple acrylic colors to get the soft pastel look. I hope you'll like it!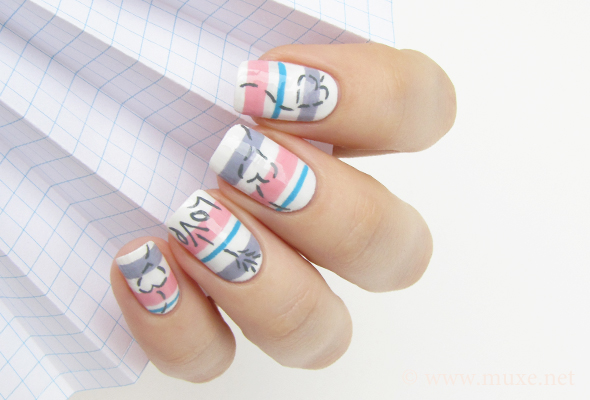 Thank you for looking! I wish you a happy Valentine's Day ♥
You can follow any responses to this entry through the RSS 2.0 You can leave a response, or trackback.