The winter is close to its end, so today when I still have time, I'd love to show you a white snowy top created by a Turkish brand Golden Rose.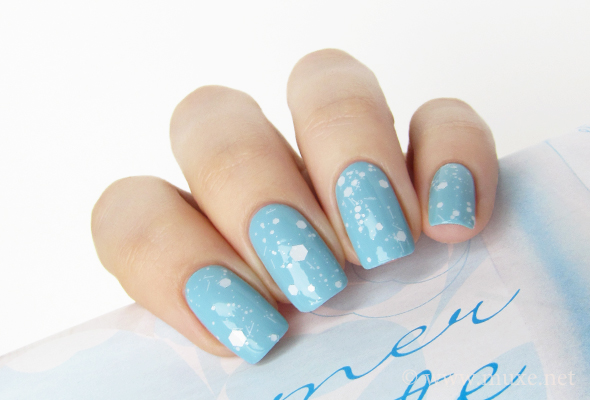 The white multi sized/shaped glitter was released last autumn with Golden Rose Carnival collection of 16 colourful nail polishes. I like only 2 glitters from the whole collection, and I bought only this one so far, but the snow top was my love at first sight :)
The top is densely packed with white matte hex and bar glitters of several sizes in a clear base. The brush is wide enough, allowing to apply the glitter evenly in just one coat.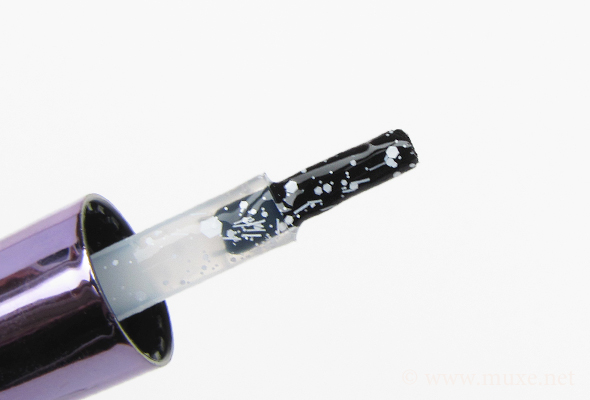 I chose a light blue creme to test the white top on. I think it's one of the most logic colors to combine the white glitter with, since #01 strongly reminds me of snowflakes. The pictures show 1 coat of Golden Rose Carnival #01 over Sinful Colors Sugar Rush.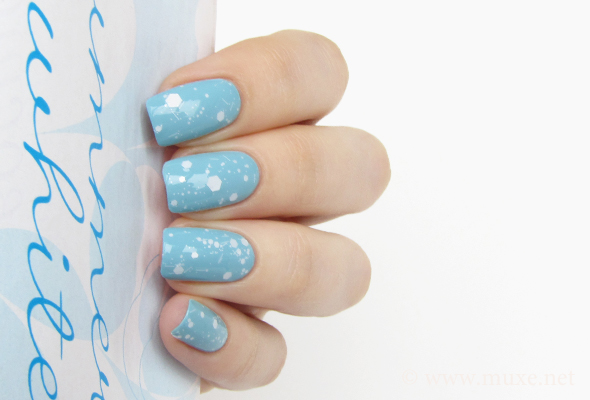 Ok, I won't bore you with many look-alike pictures of the manicure, I hope the pics above can give you enough visual info on the white matte glitter top. I just want to say that I enjoyed wearing it, and I keep thinking of how this beauty would look over a sheer pink nude. I think I'll try the combo and if it's blog post worthy, the Carnival #01 will make another appearance in the blog :)
Thank you for looking! See you xxx
You can follow any responses to this entry through the RSS 2.0 You can leave a response, or trackback.