October 2013 in colors
November 1st, 2013 | Posted by in
Everythingness
Yesterday, because of Halloween, I didn't have enough time to post a monthly nail collage of October, so I'm doing it today :)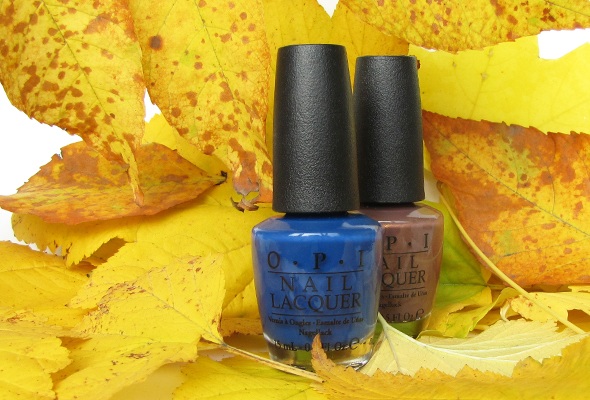 I haven't got many manicures to show you this time, partially because I spent lots of time playing Darksiders II and GTA5, and also because I was wearing nail polishes that I already showed you. Surprisingly I didn't wear any red colors this time, and usually I paint my nails red at least once a month.
The nail polish of the October for me is a wonderful blue creme OPI Keeping Suzi at Bay, I wore it twice this month, you can see it in the middle of the collage, and here is the post about this blue.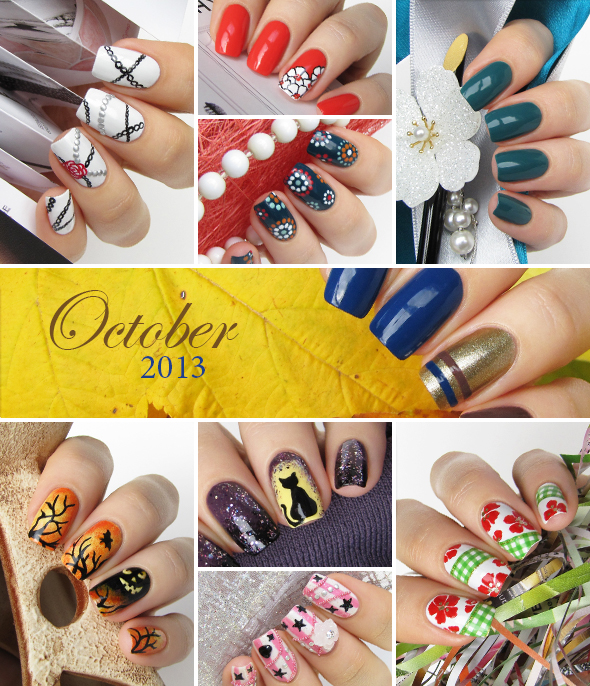 In the first row there's a manicure that wasn't posted, it's a bright orange OPI Atomic Orange with white flowers painted with acrylic paints. The polish was ok, tho it could have been less sheer, and more pigmented. If I remember right I had to apply 3 or 4 coats to reach opaqueness.
Well, thank you for looking, see you soon :)
You can follow any responses to this entry through the RSS 2.0 You can leave a response, or trackback.