I've been playing with microbeads since the last week, and today I'd love to show you one more nail design I did using the beads.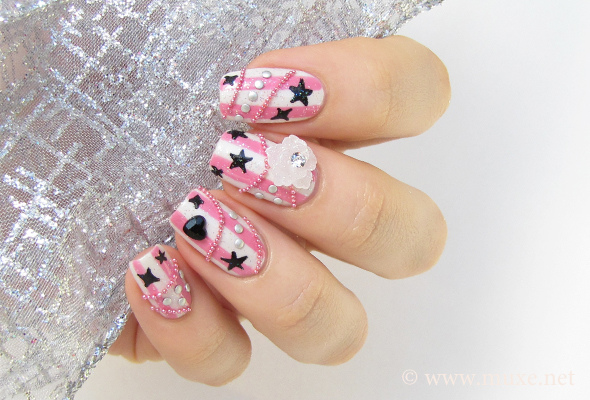 It's more like an experiment, I wanted to create a nail look in the popular Japanese nail art style. I think silver star shaped studs would have looked better with the black stars, but I only had circle silver studs, so I used them instead :)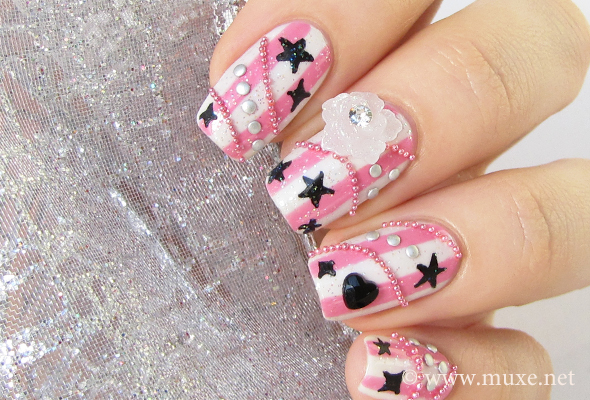 The products I needed for my nails with pink stripes and black stars:
Sally Hansen #170 Pink Slip (from their Salon Manicure line) – a light sheer pink for the base colour
Sinful Colors Cotton Candy – for the pink stripes
Sally Hansen Xtreme Wear Disco Ball – a sparkling clear based top
Black acrylic paint
3D white flowers and black heart shaped rhinestones
Silver matte studs
Pink micro beads
Clear top coat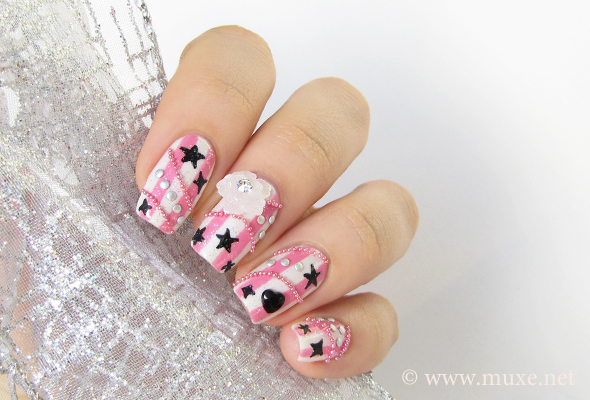 Ok, I hope you liked the look. It's not for everyday wear, but I had fun creating it :)) and now me back to work, I wish you all a great week!
Thank you for reading! See you soon xxx
You can follow any responses to this entry through the RSS 2.0 You can leave a response, or trackback.