I love lace nail designs, they always have a romantic feel, especially when done in a french manicure style.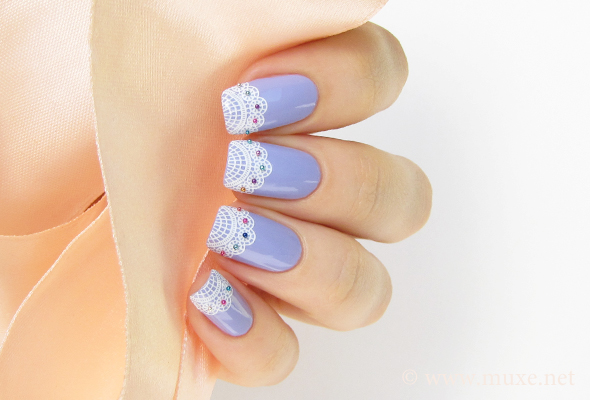 The background color is Sinful Colors Candy Coated. It's a soft lilac nail polish with a very subtle shimmer. On my nails I have 2 coats of Candy Coated over a clear base.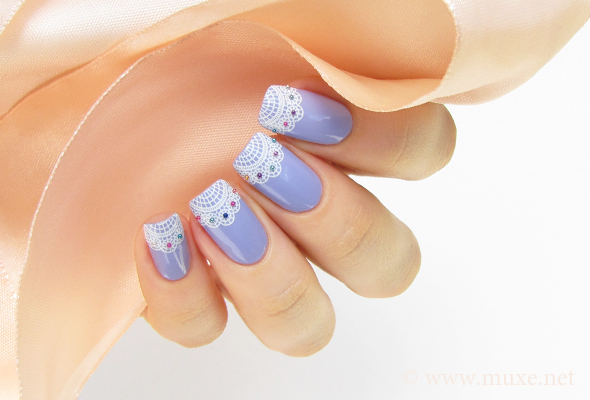 Here's a close up of the laced french design: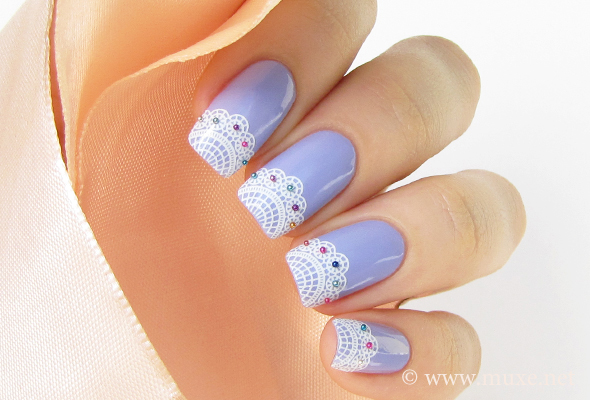 The white laces on the tips are water decals, and I used colorful microbeads to decorate the lace pattern. The beads added a little extra interest to the otherwise quite simple look. I had to top coat the final design rather generously, to make sure the beads will stay on my nails longer than just for a few seconds :)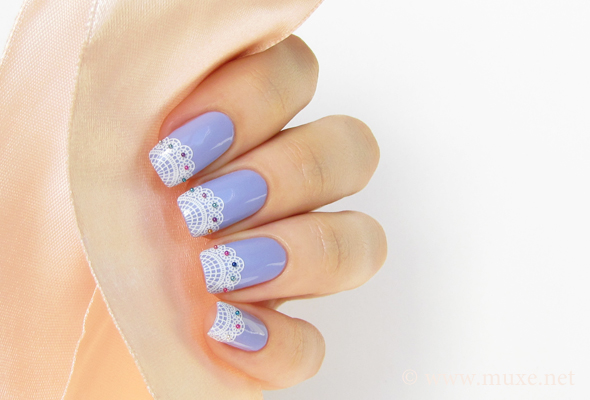 Thank you for looking! See you :)
You can follow any responses to this entry through the RSS 2.0 You can leave a response, or trackback.