Let's pretend that the rainy autumn is not here, and there's still a warm sunny weather outside :) Today's manicure is exactly like that! It's about bright red flowers and green checkered stripes: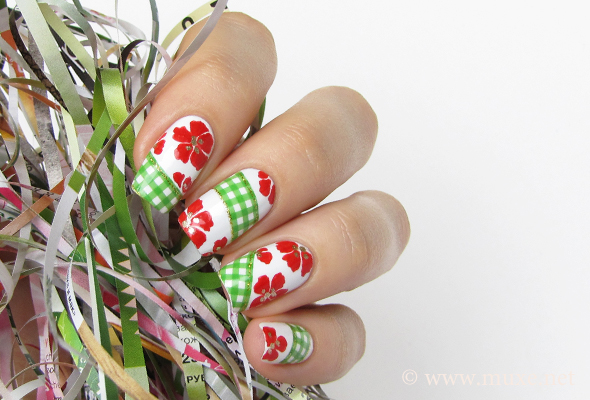 The checkered stripes are water decals that I got from KKCenterHK for review. I love all kinds of water decals and I often use them in my nail designs. What I like about this very product is that the decals are a bit stretchy. My nails are curved and sometimes it's not that easy to place water decals correctly and without tiny wrinkles (because the decals are always perfectly flat). This time the images were easy to apply, I got a wrinkle free finish.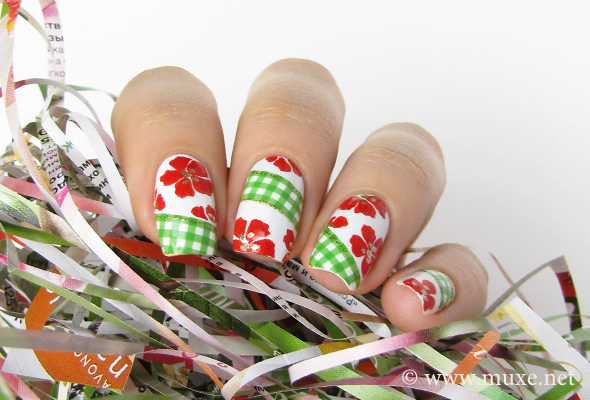 The red flowers are freehand painted with acrylic paint, the shade is cadmium red. The golden dots in the middle of the flowers are done with Orly Luxe which is a golden foil nail polish.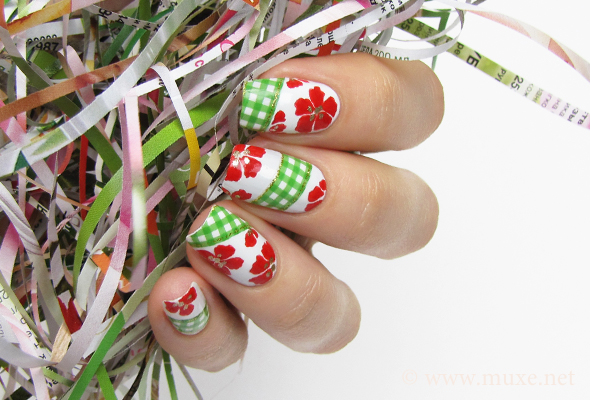 Here's a close up of the floral manicure (the white base color is OPI Alpine Snow in 2 coats):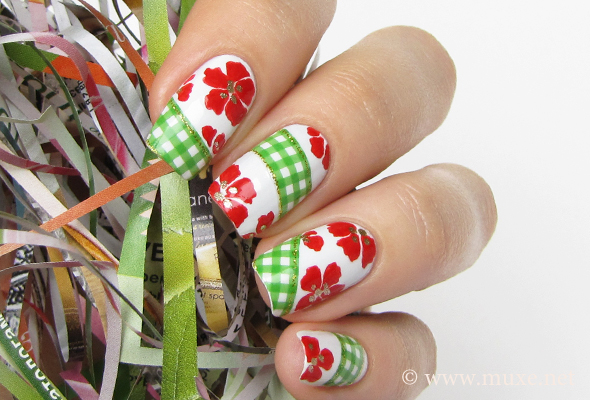 Unfortunately I remembered that I forgot to take a pic of the water decals only after I cut the sheet into pieces, but if you want to see how the nail decals looked in one piece you can find their pic at the KKCenterHK online store here, the brand is N.NAIL and the size of the sheet is about 10x6cm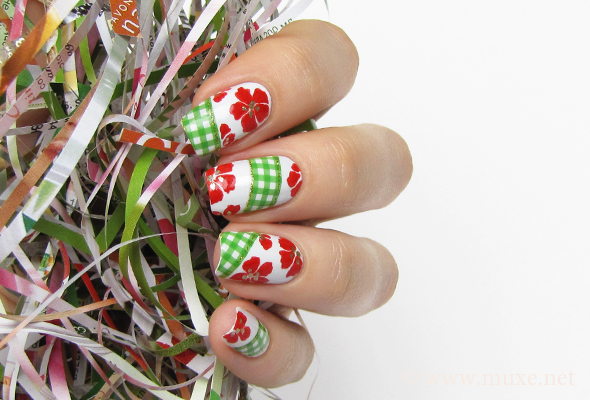 If you decide to try the green/blue checkered N.NAIL water nail decals, you can buy them at KKCenterHK using the discount code LUMME, that will give you a 10% off your purchase :)
Thank you for looking! See youuu ♥
*The product was sent to me for review
You can follow any responses to this entry through the RSS 2.0 You can leave a response, or trackback.