Today I'd love to show you a simple nail design, done in classic autumn colors of orange, red, cold mint and white on deep teal background. Reminiscent of folk art circlular patterns.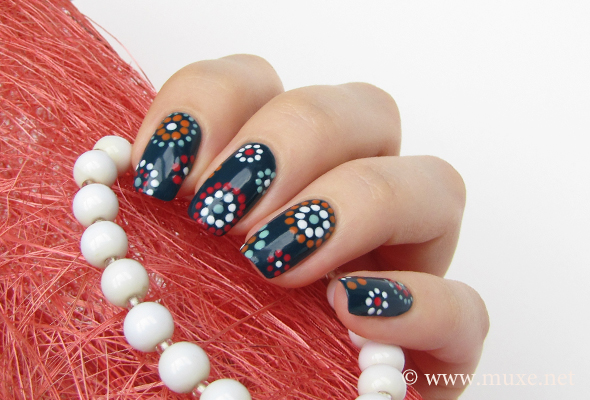 The base color here is one of my all time favorite teal polishes – Ski Teal We Drop by OPI. This teal is more blue than green, and it looks really deep and dark on my nails. STWD can be quite gloomy when worn alone, so I often add bright notes to manicures with the polish. This time I did colorful circles using a dotting tool.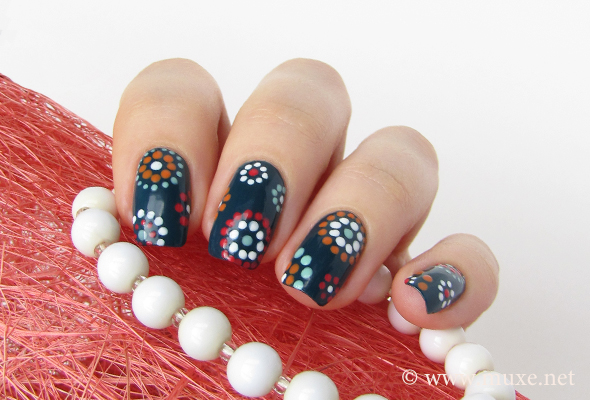 The polishes I used:
Clear base to prevent my nails from staining
OPI Ski Teal We Drop
SH Sun Kissed – orange dots
Golden Rose Paris #04 and #236 – mint and white dots
Golden Rose Rich Color #17 – bright red dots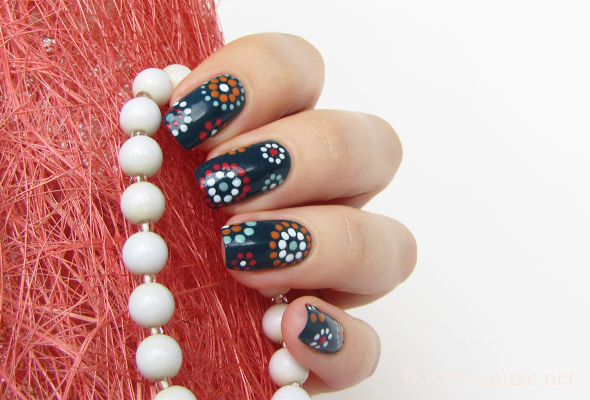 I hope you liked the design with dots and circles. I have one more manicure almost ready to be posted, and I'll try to do it later today or tomorrow.
PS: Probably you've noticed that I wasn't very active last week, and it's all because of the second Darksiders – an awesome xbox game with great story and characters. Anyways, now when the game is over, I'll try to post more :)
You can follow any responses to this entry through the RSS 2.0 You can leave a response, or trackback.