A quick post for today, I have a floral nail design to show you. I was going to swatch Sinful Colors Orange Cream, and I thought I'll add a bit of nail art, but I got carried away… so here I have flowers on all my nails :)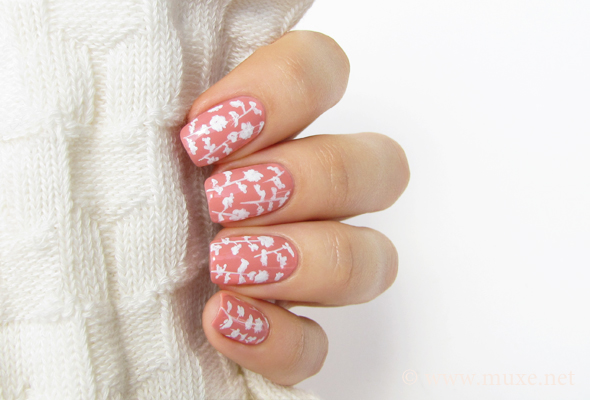 Orange Cream is a pastel peach shade from Sinful Colors' Sugar Rush collection. The polish has the smallest amount of shimmer in it. It's not easy to see the shimmering particles in the bottle, and the shimmer is absolutely not visible on my nails in real life, as well as in the pics. Luckily the beautiful peach color compensates for the lack of shimmer.
In the pics I have 2 rather thick coats of Orange Cream, that I used as a background for the white floral design. The flowers are painted freehand with acrylic white paint.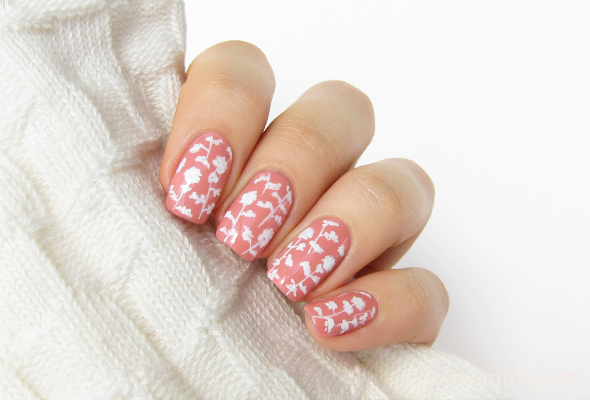 The application was a bit gloopy, but the flowers and a generous coat of a clear glossy top helped me to hide all imperfections of the coverage. I really like this light colour, and I think I'll use it again for nail art :)
Thank you for looking! Have a great week ahead xxx
You can follow any responses to this entry through the RSS 2.0 You can leave a response, or trackback.