Green nails with golden 3D lace
September 4th, 2013 | Posted by in
Rhinestones & 3D
When I got these golden 3D nail stickers I was a bit puzzled with what color to use them. Red, black and white would have made a beautiful background for them, but I wanted something different. Finally I decided upon a lime green manicure with a white accent: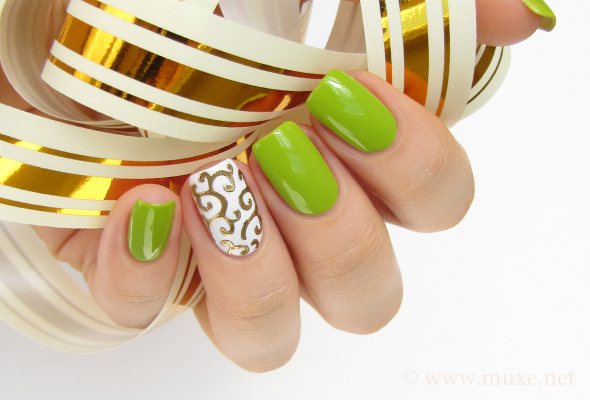 The lime green shade here is Golden Rose #36 from their Rich Color line. I bought the polish a few days ago together with one more shade from the line. Initially I was aiming to do another manicure with this warm green, but when I brought it home I saw how nice this shade looked next to the golden stickers :)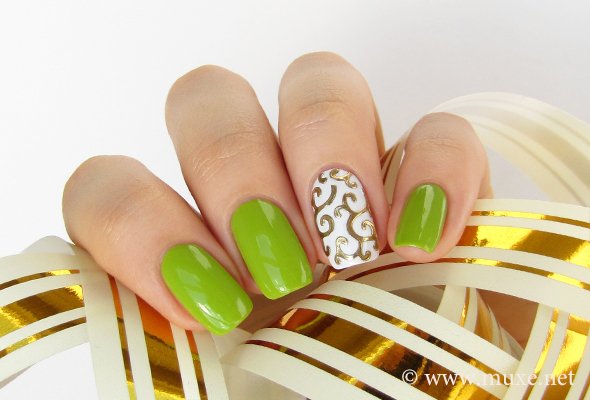 So I painted my nails with Golden Rose #36 (3 coats), and for the white accent I used Sally Hansen White On. I waited for my nails to dry, and then applied a clear top coat over the white base, and right after that on the still wet nail I applied the sticker to complete the look :)
Here's how the 3D metal style stickers look like: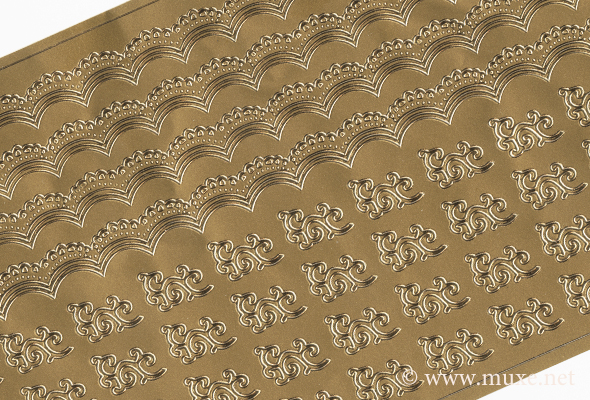 The sheet is approx 22,5x10cm in size, and it contains 80 french tips style lace stickers, and 56 floral lace stickers. In other words it's enought for several full manicures. The only disadvantage with the stickers is that their shine easily dulls down. Perhaps, if you top coat them right after application, it'll solve the problem. I wore them without topcoat :)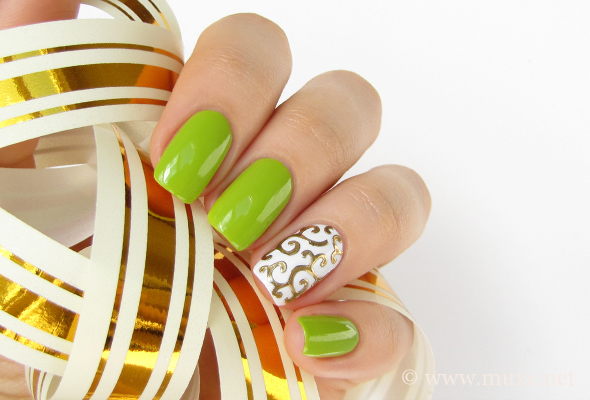 I got these 3D nail stickers from the Born Pretty Store, the page of the product is here. If you decide to give the stickers a try, don't forget to use the coupon code MARIX31, it'll give you an additional 10% off the purchase. The shipping is free :)
*The product was sent to me for review
You can follow any responses to this entry through the RSS 2.0 You can leave a response, or trackback.