I think many of you know Rilakkuma, a cute soft toy bear from Japan. He is always lazy and relaxed, and enjoys sleeping – in short, he has a great lifestyle :D Today I'd love to show you a nail design with Rilakkuma, that I've wanted to do for quite a while.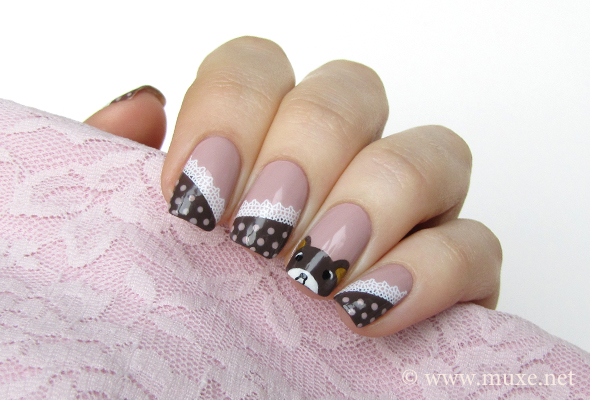 The idea of painting Rilakkuma on my accent nail came from a Rilakkuma nail art tutorial I saw here on Wan's blog. I liked her design a lot, and I'm happy to give her credits for the step-by-step photo instructions :) I did my nails in different colors, but I painted the little bear exactly the way she did, and that was really easy :D I also added lace and dots on the tips to make the look more balanced.
Here is my Rilakkuma a bit closer: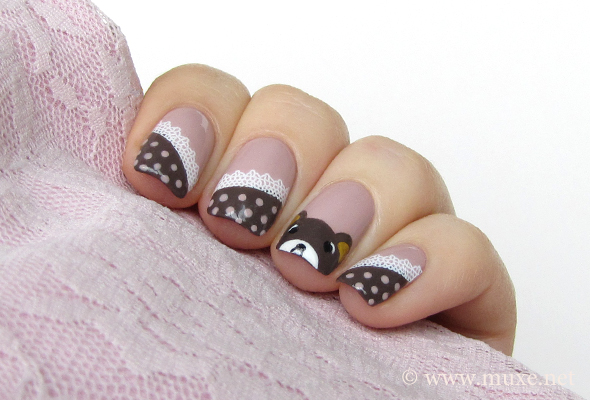 The products I used for my pink Rilakkuma nails:
OPI My Very First Knockwurst
OPI You Don't Know Jacques?
Lace water decals
White, yellow and black acrylic paint
Clear top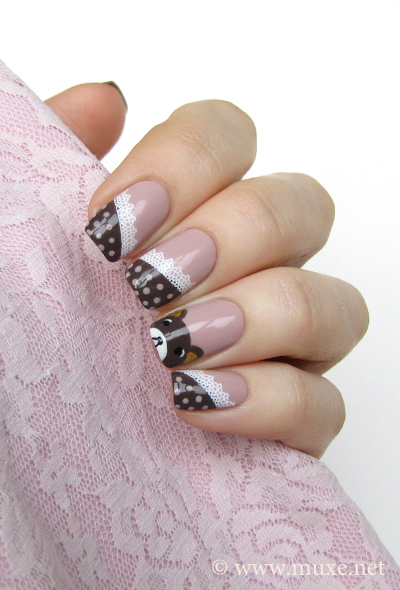 That was Day 30: Inspired by a tutorial manicure, and the last but one post of the 31 Day Challenge.
As always, thank you for reading! See you soon ♥
You can follow any responses to this entry through the RSS 2.0 You can leave a response, or trackback.