Today's theme is about patterns, and my nails are inspired by a classic plaid pattern in red and white with black stripes.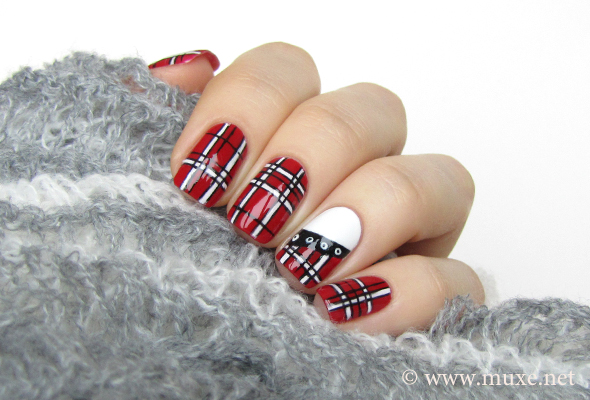 For me the pattern is associated with a short red plaid skirt, and that's why I did an accent nail, where I painted a tiny black belt with buttons :) The belt ,as well as the stripes are painted freehand using a thin nail art brush.
I used OPI Big Apple Red as a base red color, which is imo a classic red nail polish, always appropriate and timeless. I've already used 2/3 of my Big Apple Red and I'm thinking of buying another bottle of it :) For the accent I used OPI Alpine Snow, a pure white creme, here it is in the pic: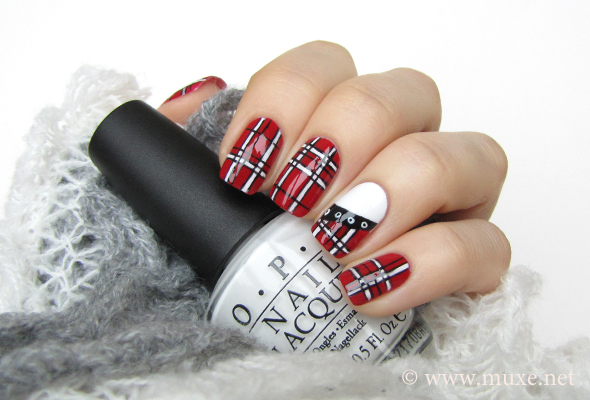 On my nails:
Lumene Gloss and Care base
OPI Big Apple Red
OPI Alpine Snow
Black and white acrylic paints
Clear top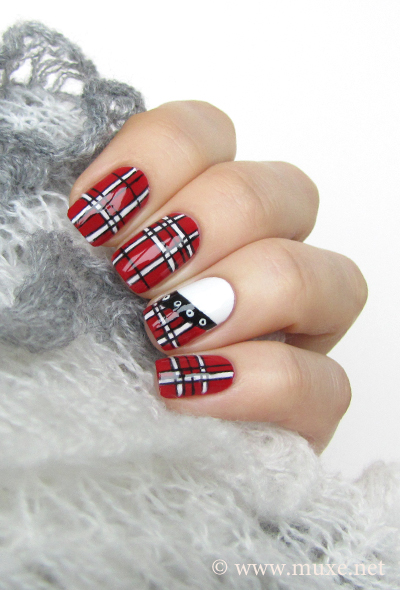 So, it was my interpretation of Day 26: Inspired by a pattern, and I hope you liked my red plaid nails :) I must admit, that I did plaid nails for the Challenge a year ago (for the "Stripes" theme), you can see the design here. I thought that since I've already failed the Challenge, and that manicure was posted so long ago, it would be ok to do plaid pattern again :D
Thank you for reading, and see you soon! xxx
You can follow any responses to this entry through the RSS 2.0 You can leave a response, or trackback.