Happy Valentine's Day everyone! Today there are so many love and hearts nail designs on other blogs, that I thought I'll join the girls and do some romantic nail art appropriate for this sweet and lovey-dovey occasion :)
The kitties here are water decals, and the hearts are painted freehand. Silver gradient on the tips of two accent nails is done with a make up sponge.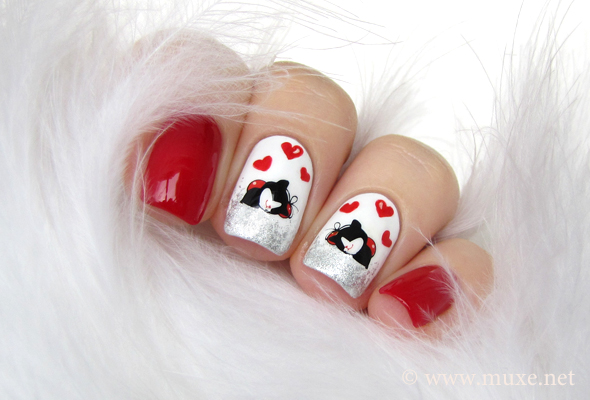 The products I used for my Valentine's day nails in red and white:
Lumene Gloss and Care base
Rimmel Riviera Red – red nail polish
OPI Alpine Snow – pure white creme
Orly Dazzle – silver nail polish
Water decals
Red acrylic paint
Clear top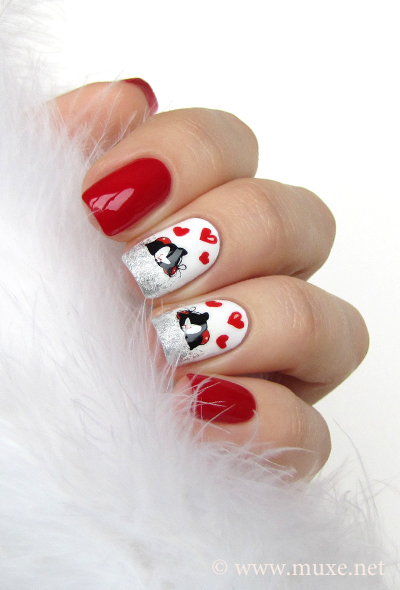 I don't celebrate Valentine's Day, but I love the idea of doing my nails for different kinds of holidays :) and I hope your Valentine's day is filled with love, smiles, and something sweet and delicious!
Thank you for reading ♥
You can follow any responses to this entry through the RSS 2.0 You can leave a response, or trackback.