Don't worry, there's no black magic involved :) For today's post I was supposed to do a manicure inspired by a song and my choice was Voodoo by Godsmack, hence the title of the post.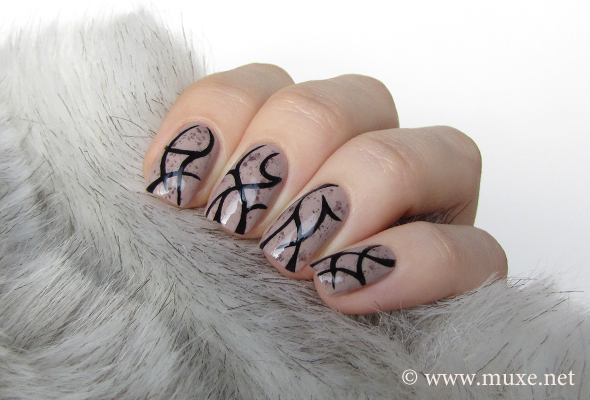 It's hard to explain why I chose that song, and it's even harder to connect the design to the song. The idea was to paint fragments of a tribal tattoo on my nails. I went with a neutral color for the base, because I wanted my nails to look like zombie skin, and I wanted the tattoo to stand out against the background.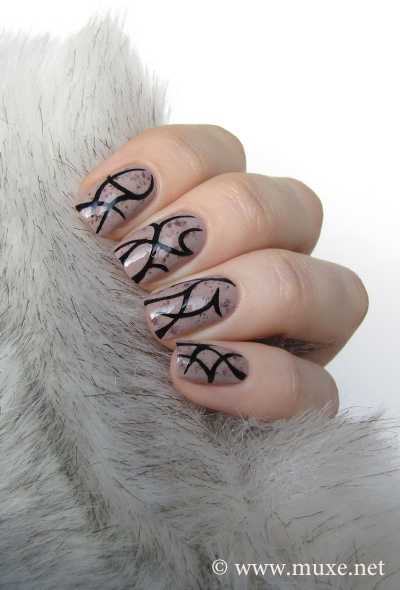 In the process I sponged some dark brown/grey over the nude base to make it less boring. The base color here is Golden Rose Rich Color #05. It's my first polish from that GR line, and I was pleasantly surprised by the quality of the formula. It applies smoothly and provides opaque coverage in just 1 coat. In other words, amazing color for a bit more than 1€. Sadly it has no name :(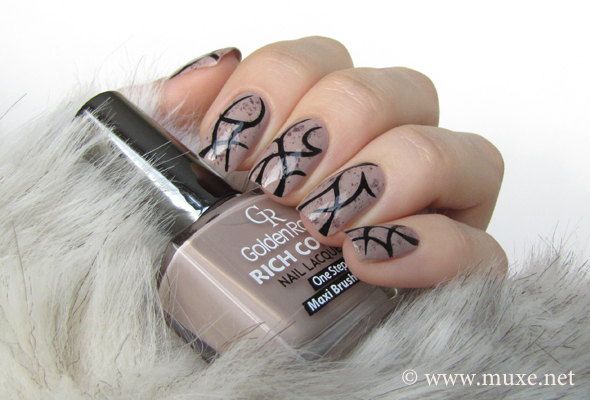 Overall for my tribal tattoo nails I needed:
Lumene Gloss and Care base
Golden Rose Color Rich #05
Sally Hansen Xtreme Wear Grey Area
Black acrylic paint
Clear top to seal the design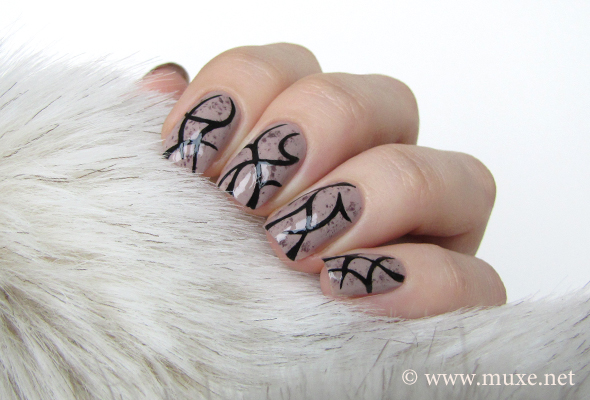 I started with the tattoo nails idea in my mind, but now when I write this, the design reminds me of 1) veins with dark blood and 2) tree branches in the voodoo forest. How sick my imagination is… Please, feel free to interpret the nail art any way you like, or even tell me it has nothing to do with the song :D
Here's the song in case you wonder what was it all about:
Ok, this was my Day 22: Inspired by a song. I know the song is old and perhaps not an easy one to listen, but I hope you liked the design :) See you soon ♥
You can follow any responses to this entry through the RSS 2.0 You can leave a response, or trackback.