They say white nail polish trend is on its way, so I'd love to show you a pure white shade from Lumene Natural Code line. The polish is called Have Fun. To make the manicure even more fun, I added some stripes, flowers and dots – these all included in a paisley pattern.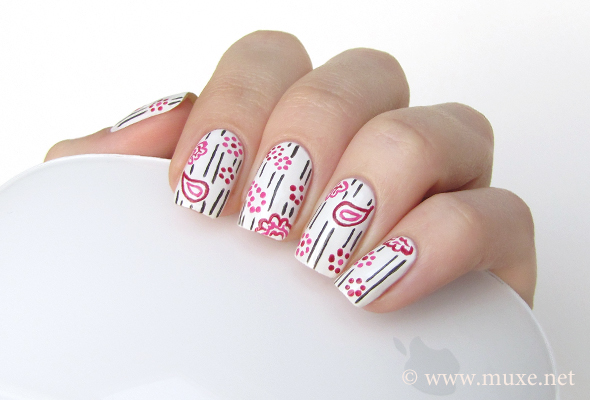 The pictures here show 3 coats of Lumene Have Fun over a clear base. The polish is plain white, nothing really special about it, but still it's a useful color for nail art, and it's a good base for other effects. The formula is ok, though the application is streaky (which is a common thing with white cremes). I needed 3 coats to make the coverage opaque.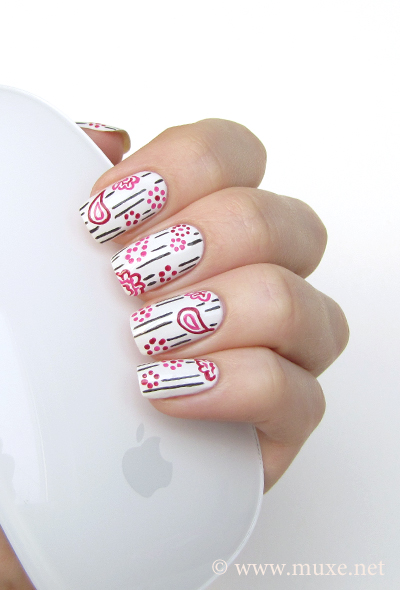 For the design I used Orly Basket Case (a pink creme), OPI Nein! Nein! Nein! OK Fine! (a dark grey creme) and OPI 20 Candles on My Cake (muted brick red color). Dots are done with a dotting tool, all the rest is painted with a nail art brush.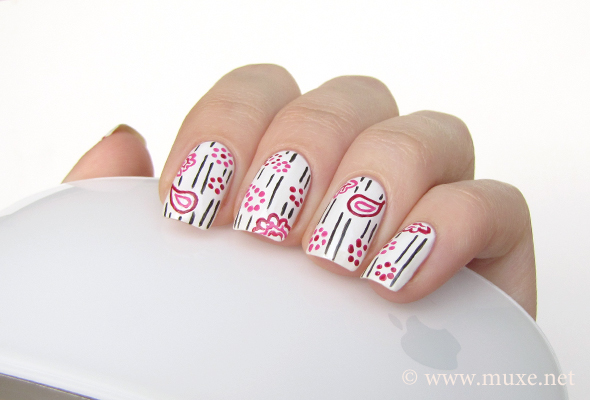 I didn't top coat the design, because I liked a bit matte effect I got (Lumene Have Fun turned out to be not that glossy), and I thought the matte look would match the subtle design idea :)
Thank you for reading! xxx
You can follow any responses to this entry through the RSS 2.0 You can leave a response, or trackback.