It's not autumn yet and it's still summer here in Saint Petersburg, although I would question that as it's been raining non stop for several days already, and now it's quite cold outside… I practically felt my mood being dragged down by the weather, so I decided to go for a light floral nail art to stop that. Not sure if I succeeded, but at least I have a new nail design to show you :)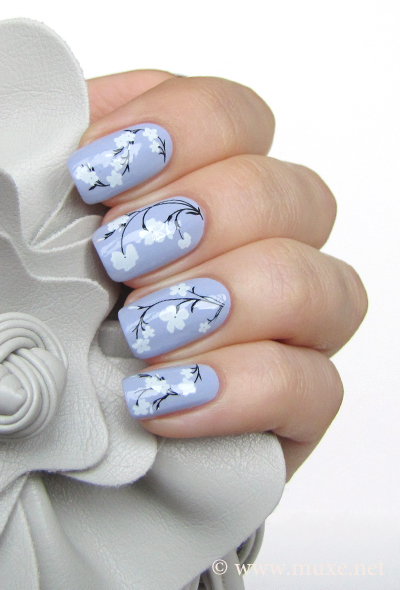 For the base color I used a pastel lilac nail polish by Essence #72 called Found My Love. The color comes from their Multi Dimension line. Well, what can I say… The name is too good for a polish like this. The formula is really thick, and the application was streaky and not smooth at all. I also found it to be very slow drying.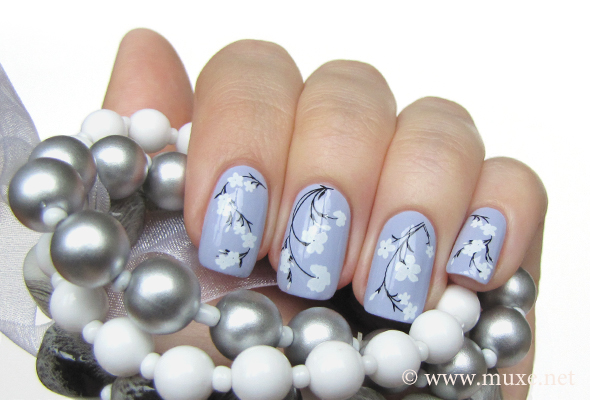 What you see here as a base color is 3 coats of Essence Found My Love over OPI base coat. To decorate my nails I used floral water decals. I found them in the local shop and I love them! They are easy to apply and look as if they were freehand painted. A closeup of my lilac nails with white flowers: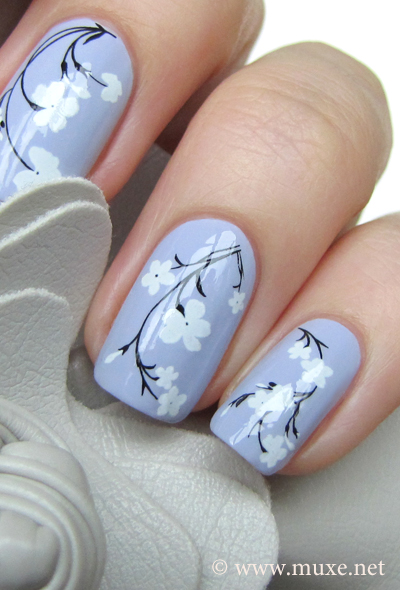 Overall, for the pastel floral nail art I needed:
OPI natural nails base
Essence Multi Dimension 72 Found My Love
Floral water decals
Orly Glosser (a clear top)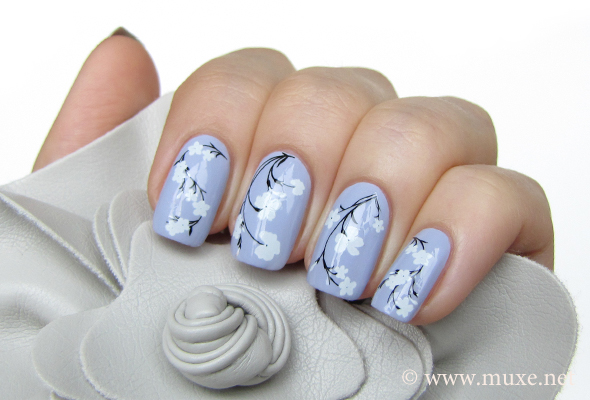 Well, that's it for today, I hope you enjoyed this floral look :)
Thank you for stopping by! Have a fun weekend xxx
You can follow any responses to this entry through the RSS 2.0 You can leave a response, or trackback.