As much as I love OPI, I wasn't excited when I saw the first OPI Holland collection swatches. This brown polish with a funny name was the only one that got my attention: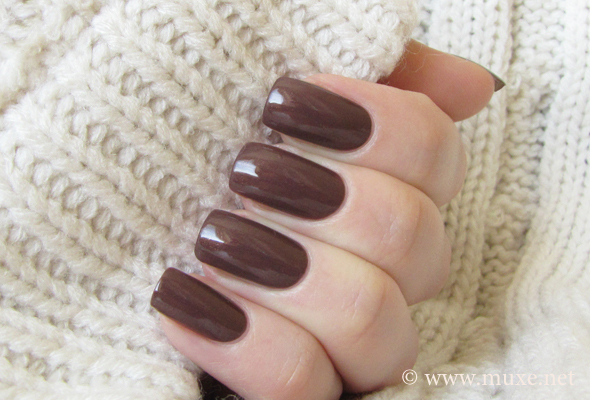 I needed a good brown nail polish and I think I've found it. Wooden Shoe Like to Know is a chocolate brown cream packed with lots of very fine bronze/golden glitters. The polish is neutral and really flattering, but I wouldn't say it's a color of milk chocolate, it looks slightly darker on my nails, with higher percentage of cocoa perhaps…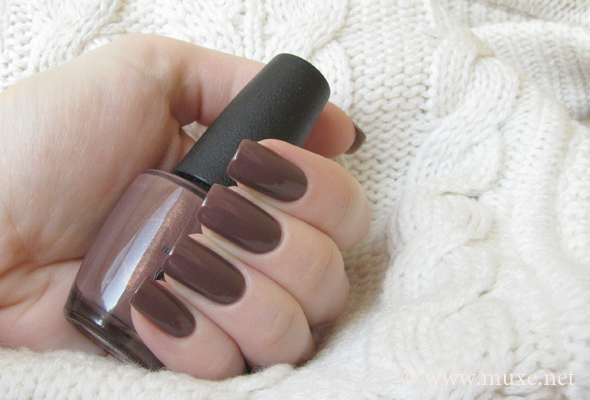 The shimmer is gorgeous and it matches this deep brown perfectly. It's so shiny in the bottle, but hardly visible on my nails in regular lightning. In fact, most of the time the polish pretends to be a plain cream, which is sad :(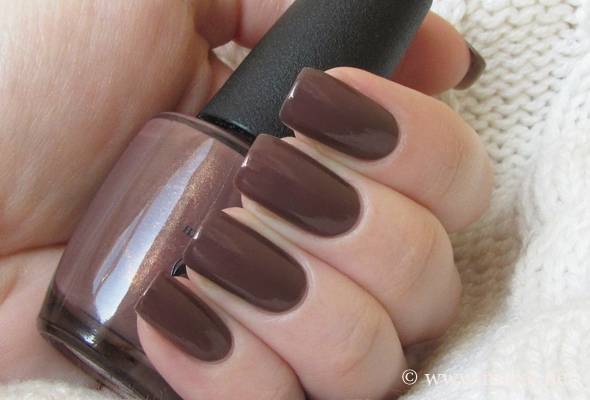 In direct sun light: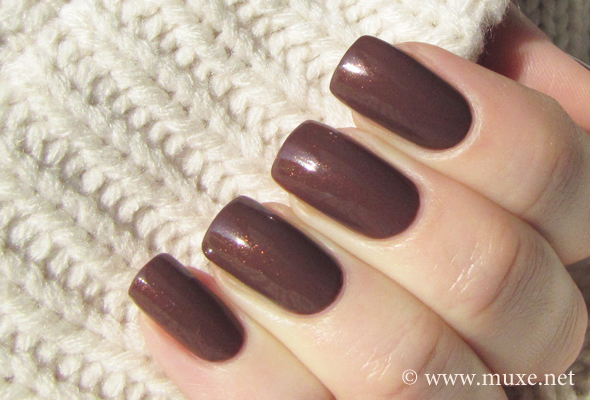 Wooden Shoe Like to Know is beautiful and warm. I must say I'm surprised that this purely autumn color was realized in a spring collection. I'm much more comfortable to wear such cozy shades during the season of falling leaves and cooling air. I admit, when it comes to nail polish colors I can be very conservative sometimes :)
OPI Wooden Shoe Like to Know? – Nail Designs and Comparisons:
You can follow any responses to this entry through the RSS 2.0 You can leave a response, or trackback.