The first day of the 2nd part of the Challenge – Polka Dots Nails. This design is always fun and easy to do :) Today I combined two colors – lilac and purple: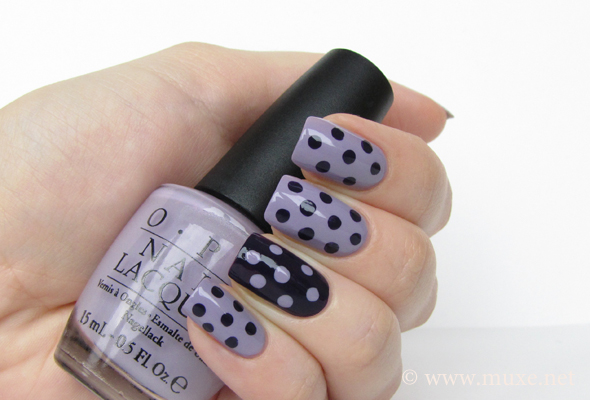 I decided to take Done Out In Deco by OPI and a purple nail polish by Pupa. I applied 2 coats of OPI on my nails, and for my accent fingers I used Pupa – 1 coat. Then I used my dotting tool to fill in each nail with the opposite color. When the design dried I added 1 coat of a clear top.
Here is the dotting tool I used to do the mani: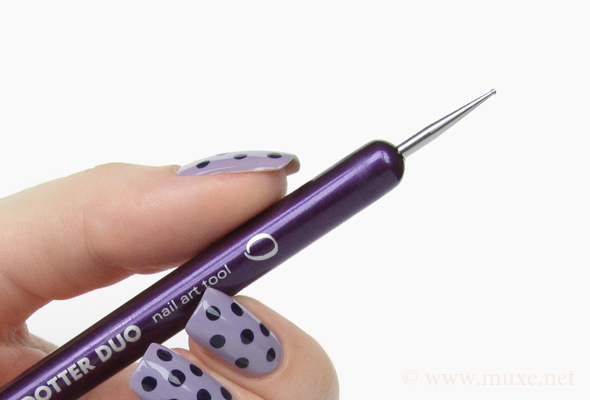 Overall, for the Polka Dots Nails I needed:
Clear base – OPI for natural nails
Lilac polish – OPI Done Out In Deco
Purple polish – Pupa (no name)
Dotting tool
Clear top – Orly Glosser
And a closeup of the Polka Dots manicure: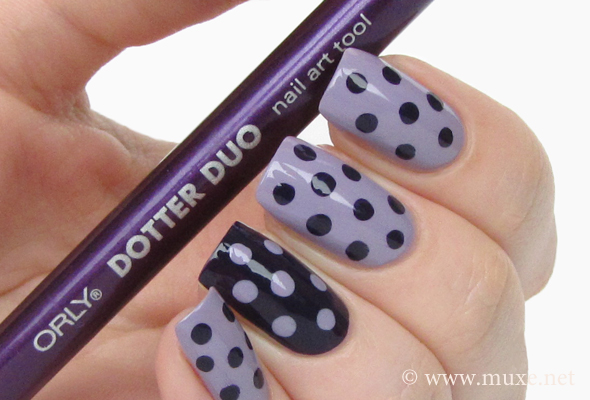 That's it for today :) Thanks for reading xxx
You can follow any responses to this entry through the RSS 2.0 You can leave a response, or trackback.